We are a circle of people who hold rituals together. We all learn from the knowledge of ancient tribal cultures. We have the deepest access to the rites and culture of the Lakota as they are passed on in the Chipps family. We support each other in the rituals as well as in daily life and help others who want to walk this path.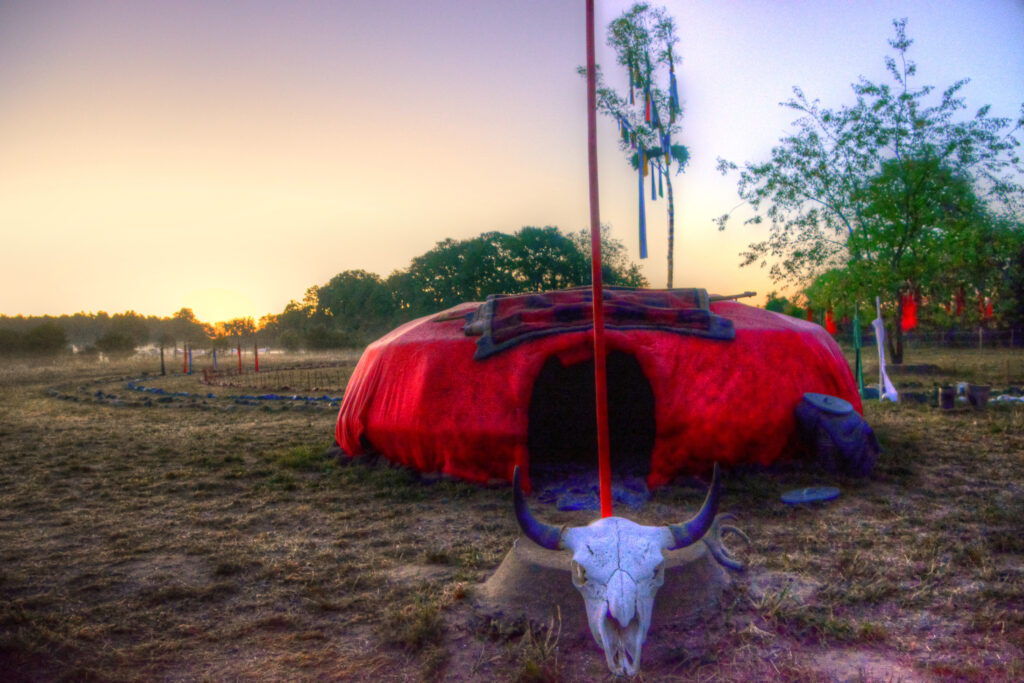 In late summer we organize and dance our stone dance, where we live, pray and work together for two weeks.
Our "common denominator" is prayer for our children, the unborn and future generations, that they may live in happiness, health and growth.
We are a community that welcomes guests.
The stone dance is very similar to the sun dance and finds its origin in the culture and tradition of the Lakota. In late summer we live, pray and work together in a camp for two weeks.

The sweat lodge is a cleansing ritual for body, mind and soul. It is performed by various indigenous peoples. We pour on sweat lodges for all rituals and in everyday life.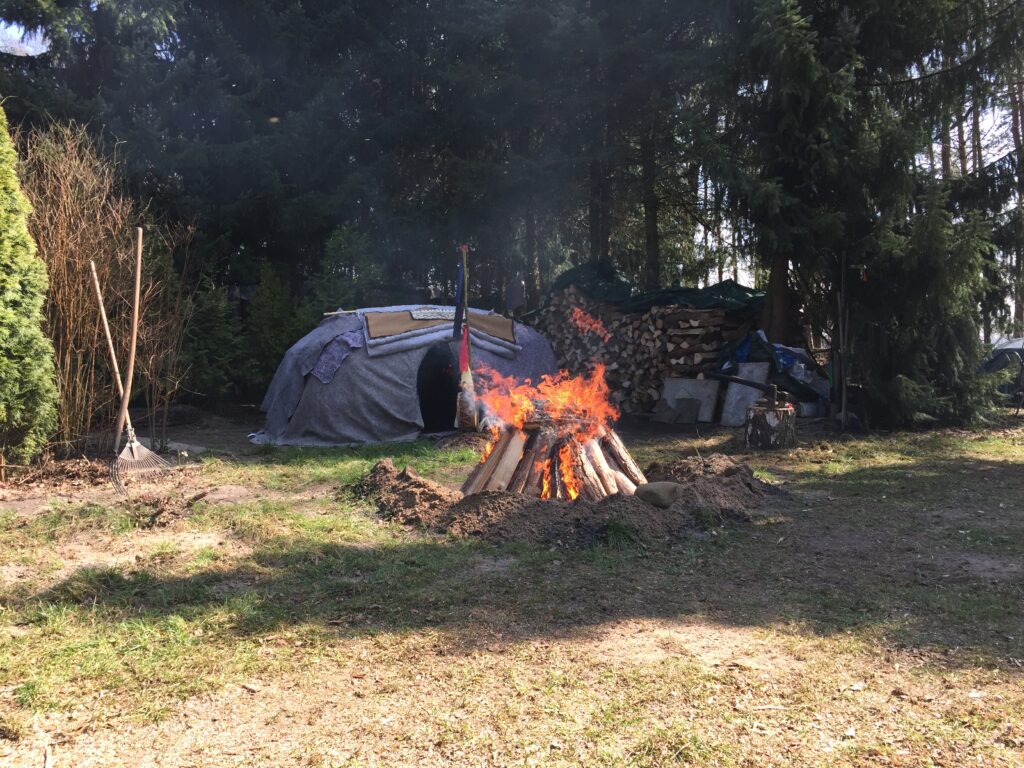 The vision quest is a time of deep introspection for self-knowledge in order to create initiations and transitions. We conduct them during the time when the trees are in leaf.
Get to know us at the Pentecost camp 18.-20.05.24 
Stonedance in Wieckenberg 26.07- 06.08.24