Reconnection and Realignment
This year's vision quest camp will be held at a beautiful lake in the Swedish wilderness. Even in the days before the vision quest, the surrounding nature will support you in connecting deeply with your soul in order to find peace and a clear connection with yourself.
This vision quest camp is perfect for you if you…
… would like to experience an intensive time in contact with you, nature and the spiritual world.
… wish you clarity on life issues, reorientation and finding meaning.
… you long for a break from civilization.
… are looking for a way to live a life of true connectedness.
… you would like to take your time to find perspectives and a clear direction for a new phase/task in life.
We will support you both on site in Sweden and in the preparation and follow-up time.
Once on site, we will go together in an opening process to prepare for this intensive time of introspection and connection with the spiritual world.
During this time the prayer bundles are tied and all other preparations are made for building your personal vision quest altar. In addition, you will go to at least three sweat lodges. All preparations serve to cleanse body, mind and soul and enable you to align yourself and go into the vision quest with a clear intention.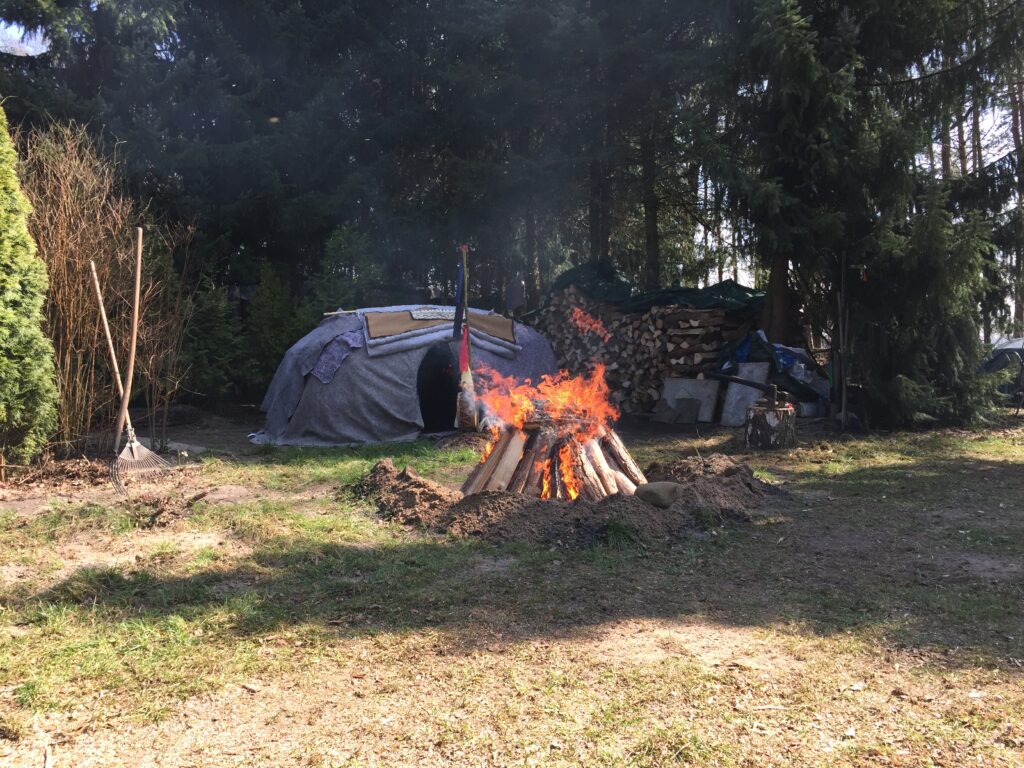 At new moon you go into the vision quest. You decide whether you want to go out for 1, 2 or 3 nights. Participants who do not want to go out for the full 3 nights can spend the remaining days as solo times in the forest. We will find out the right challenge for you in a personal conversation. In exceptional cases and after personal consultation (by 01.07.23 at the latest) 4 nights are also possible.
You spend this time in the mirror with yourself, nature and the spirit world. Meanwhile, you will also completely forgo food, water, and fellowship. After your last night you come back to the community with the dawning day.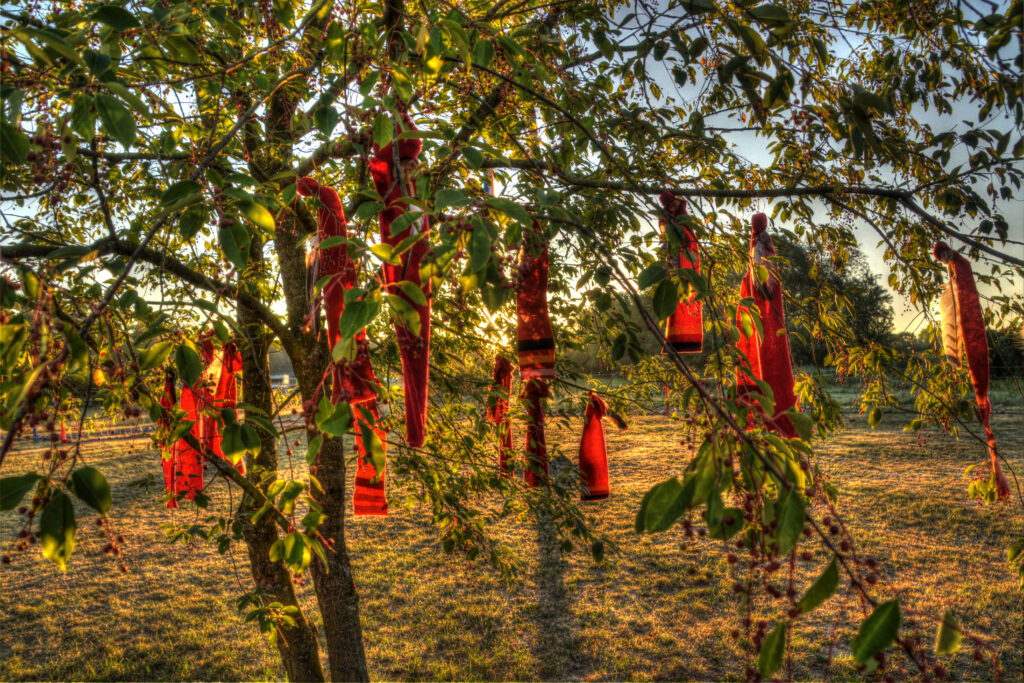 It is difficult to put into words the wealth of experiences that are possible during a vision quest. That's why we will then take time together to share our stories in a safe circle. During this time, the leadership team can help you to recognize the abundance of gifts that you have received, to reflect on the connections with your life circumstances and to support you in integrating what you have experienced into your life.
If you still have questions about your vision, it is possible to do a traditional Luampi ceremony (4-stick ceremony) after the vision quest camp. In this ceremony you can approach the spirits with your questions and you will receive the answers directly from them.
Information and procedure at a glance:
Info appointment via zoom (open group).
To register for the info appointment free of charge and without obligation, write an email to: sacredwild@posteo.de.
Preparation date via zoom (closed group, registered participants).
You will spend a whole day alone in nature before the vision quest camp.
Arrival: 13.07.23
Start: 14.07.23 – 10:00 h
End: 23.07.23 – 14:00 Uhr
Departure: Till 24.07.23
Cost for Vision Quest participants:  €910
Costs for workshop and camp participants: €650
Incl. workshop, sweat lodges, sauna, boat use and accommodation (mattress camp or in tents you have brought with you), children are also included.
Food costs: We will buy food on site and the costs will be shared jointly. Intolerances and dietary preferences (vegan, vegetarian, gluten-free, etc.) can thus be taken into account on site.
Optional: Luampi ceremony (4 sticks):  €140
Registration and contact: sacredwild@posteo.de
Your vision quest leaders Tobias and Christina.
You have questions? Feel free to contact us directly using the contact form, or write to Christina at sacredwild@posteo.de.
Weitere Informationen zu der Zeremonie Visionssuche findest du hier: